Cargill Anova Asphalt Solutions
In the United States, there are over 2.4 million miles of paved roads surfaced in asphalt pavement. Asphalt consists of 95% aggregate (stone, sand, gravel) and 5% asphalt cement. According to a report by the National Asphalt Pavement Association (NAPA), 106.4 million tons of asphalt was produced in 2013. Asphalt is an integral part of the American transportation system and the quantities used annually are great enough to warrant serious environmental concern. NAPA released a sustainability report in 2009 which states, "Because of the vast extent of use of this material, even small changes in asphalt pavement technology can make a big difference in terms of greenhouse gas emissions." One contributor to these changes is Cargill's Anova™ Asphalt Solutions, a biobased line of asphalt additives aimed at improving asphalt performance and lifespan. The full line of Anova Asphalt Solutions includes modifiers, rejuvenators, anti-strips, and emulsifiers. All Anova products are biobased and the agricultural components are sourced from Cargill's own domestic resources.
Anova modifiers have been proven to improve asphalt performance grades. U.S. asphalt standards are specified by the American Association of State Highway Transportation Officials (AASHTO). The organization's performance grading system dictates the performance asphalt is required to have at high temperatures to prevent rutting and at low temperatures to prevent cracking. To meet AASHTO standards, performance grade (PG) modifiers are often needed to improve performance grading at low temperatures. Anova modifiers are derived from chemically modified vegetable oils and have improved performance by softening the asphalt at low temperatures with less impact on performance at high temperatures.
Anova rejuvenators solve a slightly different asphalt performance problem. Asphalt ages as it is exposed to sunlight, air, and varying temperatures which causes the asphalt cement, or adhesive agent, to oxidize and lose its binding properties. Rejuvenators allow customers to reuse aged asphalt by restoring its original properties. This can significantly contribute to GHG emission reduction as asphalt is the most recycled material in America at nearly 100 million tons annually. NAPA found that Recycled Asphalt Pavement (RAP) makes up an average of 12% of asphalt mix with the remainder consisting of virgin aggregate and asphalt cement. Anova rejuvenators, however, can increase the percentage of RAP to about 25%. This increase actually has the potential to reduce total lifecycle GHG emissions by 10%.3 The potential for improvement is potentially even greater as Brent Aufdembrink, Technology Director of Cargill's Industrial Specialties unit, added,  "We are testing to 100% [RAP] and we think there is real opportunity to save money and enhance the ability to recycle asphalt." John Tolfa, Construction Category Leader of Cargill's Industrial Specialties unit, confirmed that their "rejuvenators interact and actually enhance the interactions of the different components of asphalt so you get a better rejuvenating effect." Like the rest of the Anova line, this improved performance is based on the unique chemical modifications made to the biobased sources.
Anti-strip additives prevent the aggregates, or mixed crushed rocks, coated in tar from coming loose after exposure to rain, water, and heat. Anti-strips are a variety of adhesive promoters which usually contain amines that tend to negatively interact with a common asphalt modifier, polyphosphoric acid. The Anova anti-strip, however, is a biobased version without amines and it won't interfere with the polyphosphoric acid. Tolfa concluded, "In all three cases [of the modifiers, rejuvenators, and anti-strips], we found that we can actually improve the performance of the application through vegetable oil modified products."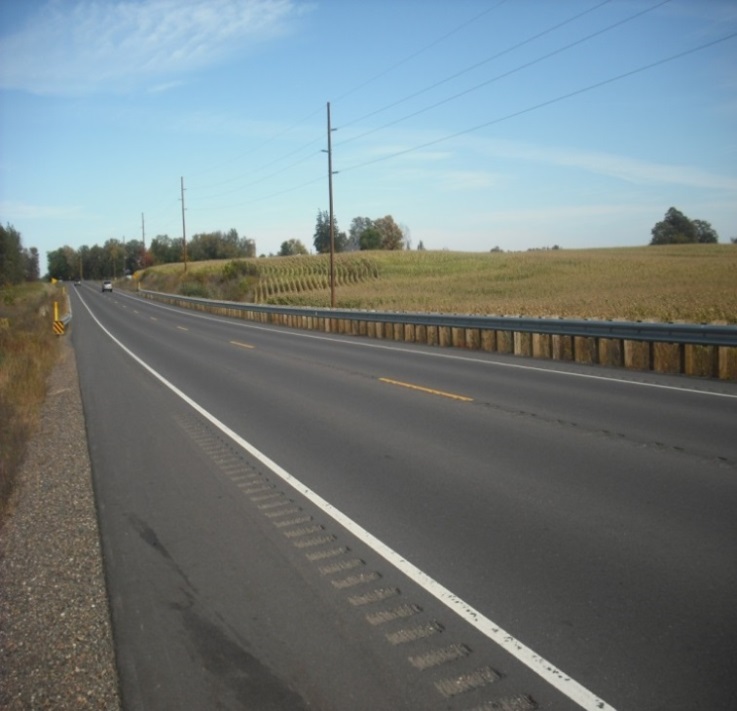 Cargill began looking at asphalt as a potential opportunity around 2009-2010. The PG modifier was their first product, bringing it into the labs and developing the product two years later. By 2013, Cargill began to commercialize the Anova modifier and had established a dedicated Anova laboratory. Cargill, validating the opportunity and seeing the beginnings of success, decided to capitalize and invest heavily into research and development. The commitment to the Anova line has clearly paid off as Cargill is now able to sell to any part of the value chain from refineries and storage terminals to the contractors who purchase performance grade materials.
Though the Anova products are more expensive per pound or gallon than their traditional competitor products, they are more efficient and therefore cost less in use. Aufdembrink called this their dosage efficiency, "Customers can use half of our Anova rejuvenator as our competitors and gain better rejuvenation characteristics such as higher stability and lower volatility – both important benefits for high RAP projects." This cost  structure relies on stressing the importance of their improved performance. When asked if there were skeptics in the asphalt industry, Aufdembrink responded, "There are some customers who may look only at first cost versus cost in use, but in no case have we seen customers refute the performance benefits." Tolfa then explained that the industry standards have rigorous testing protocols which have actually been extremely helpful in validating the performance  of  Anova products.
Beyond performance benefits, the biobased nature of the asphalt solutions provides additional benefits and creates added value. The health and safety benefits of Anova Asphalt Solutions with low Volatile Organic Compounds (VOCs) and no carcinogenic materials are significant and are particularly useful in urban environments where the restrictions are sometimes more stringent. Audra Wendt, Strategic Development and Marketing Director of Cargill's Industrial Specialties unit, commented, "People are so focused on performance first, but these ancillary [health, safety and environmental] benefits make [the products] even more valuable to the organization."
Anova Asphalt Solutions have great potential for the future while only introduced to the market in recent years. Anova additives have been used everywhere from northern Canada to the southern U.S. in highways, parking lots, and private streets and have thus far lived up to their promising lab trials. According to lab results, Anova Asphalt Solutions actually have the potential to increase the durability of the roads. Aufdembrink commented, "We've had this realization we can use chemistry to be more beneficial to the environment and actually improve the performance and the quality of the roads." Only time will prove if this is really the case, but Cargill is confident in its asphalt applications and will continue to improve upon them.
Anova Asphalt Solutions are just one of the many biobased applications coming out of Cargill's Industrial Specialties group. The Industrial Specialties group produces a range of products that can be used in a wide variety of applications -from lubricants and dielectric fluid to paints to flexible foams for furniture and cars. According to a recent overview, the Industrial Specialties group aims to "drive global growth in sustainable ag-based technologies." Their continued success will likely be driven by improved performance rather than the biobased nature of their applications. As Tolfa put it, "We have something better and it happens to be biobased." Wendt confirmed that they do not necessarily lead with the biobased benefits, "it first has to hit performance specifications." This tactic, however, will likely do a great service to both the biobased industry and the asphalt industry as the additives will be increasingly seen as high performing, cost effective products that can greatly improve the longevity of the roads, reducing the industry's environmental impact.
© The George Washington University. All Rights Reserved. Use of copyrighted materials is subject to the terms of the Licensing Agreement.